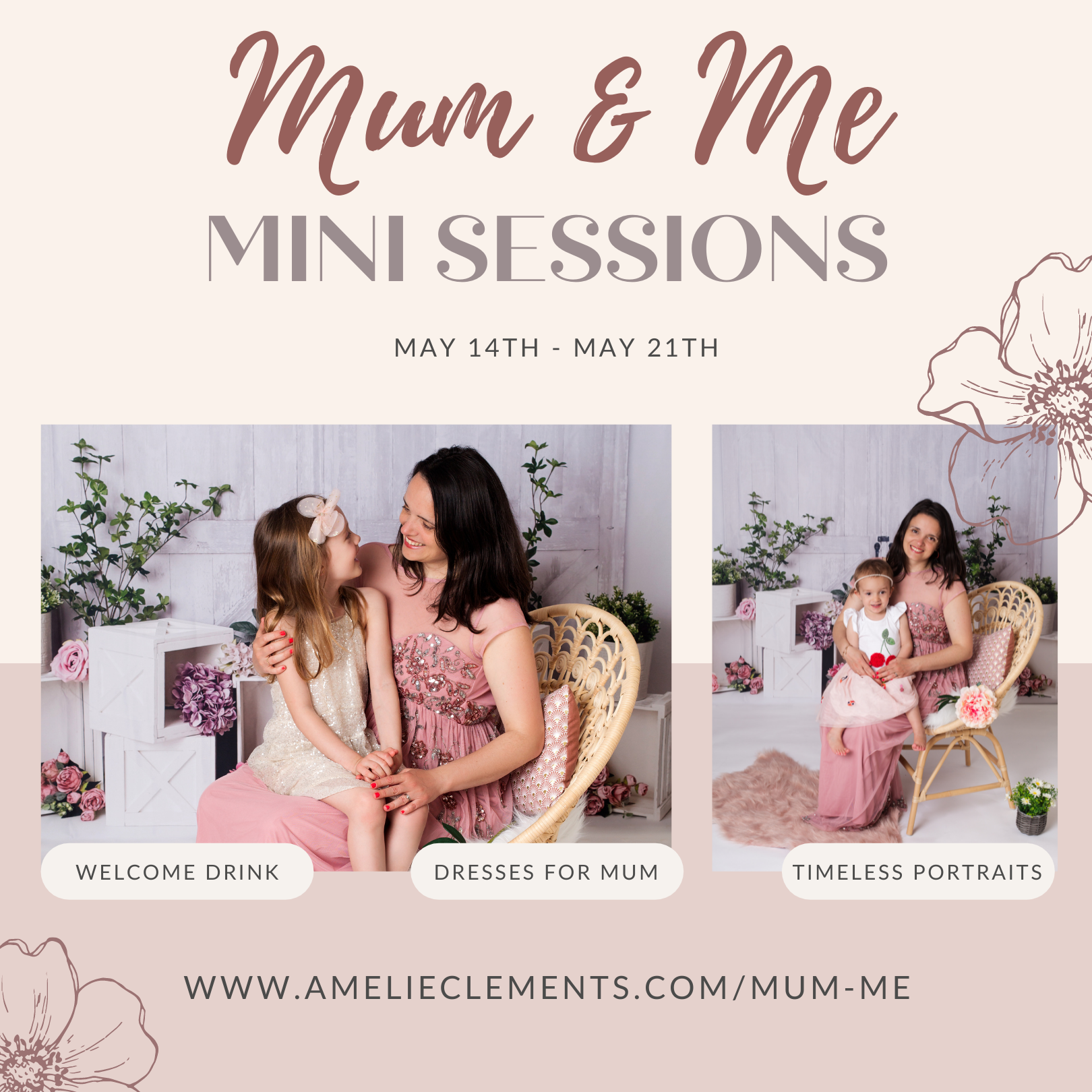 MUM & ME MINI SESSIONS IN ZuRICH
A Mum&Me mini photo-session is a wonderful moment to get beautiful portraits of you and your children.
As mums we are often the ones who take pictures of our family. We document the life of our children, our phones are full of their smiles, their funny faces, their big steps. But us? Most of the time we only appear on selfies!
Dear mum, you deserve to be seen, to exist on the pictures and to have beautiful portraits with your children. I have tailored this mini sessions right for this goal.
We keep it quite short (20min) so your kids are not bored but long enough so you all live a beautiful experience.
These mini photoshoots will take place only on two Saturdays in May.
UPDATE: Due to high demand a last date in June has been added: June, 11th.
A beautiful set-up is waiting for you and your children to be immortalized. After a welcome drink you will have access to the studio wardrobe for mums. You can of course bring your own beautiful outfit! For your children's outfits, I advise natural tones, pink, light blue or green palette.
Then you just have to bring your happiness and enjoy the experience!
Welcome drink - Access to the studio wardrobe for mums
20-minute photo-session
Possibility for the second parent to join for a couple of family portraits
Access to an on-line private gallery from which you can choose your 4 retouched digital files
150CHF
At Amélie Clements' Photostudio - Schaffhauserstrasse 6 - 8006 Zürich
To book: Sign up for your chosen time slot and make a 70CHF deposit payment to reserve your slot. The remaining 80CHF are due the day of the photoshoot.